At Immanuel we talk about Jesus, Community, and Mission all the time. They are what we are about as a church. Our groups ministry is where much of that community happens. They are where honesty between believers happens, where meeting needs happens, and where gospel-shaped friendships happen. Groups are one of the primary places where gospel culture is lived out on a week to week basis across the Nashville area. We have different types of groups, and we encourage you to jump into one (or more)!
Immanuel Groups are one of the best ways to get connected to Immanuel. They are a place where you can say, "I belong"; where people can come with honesty and not feel weird for sharing the real state of their heart; a place where you can make gospel friendship and grow as a disciple in Christ. Immanuel Groups are for everyone at any stage of life: single, married, engaged, kids, no kids, retired, college aged, and everything in-between. There are no barriers here, just show up and be encouraged.
WHAT TO EXPECT AT AN IMMANUEL GROUP
• All Immanuel Groups are centered around and grounded in Jesus, Community, Mission.
• Immanuel Groups meet either weekly, or twice monthly.
• Immanuel Groups are held in homes around Nashville.
• The average size of an Immanuel Group is 8-15 people.
• Immanuel Groups usually involve food, discussion of our sermon text, and prayer interspersed with much conversation, fellowship, and fun.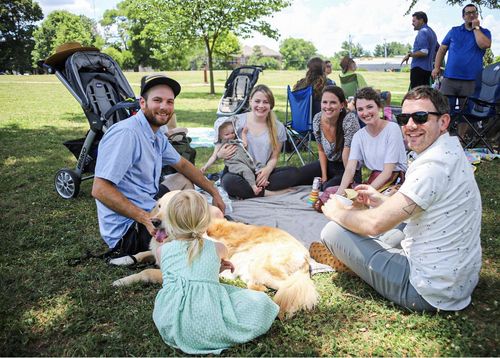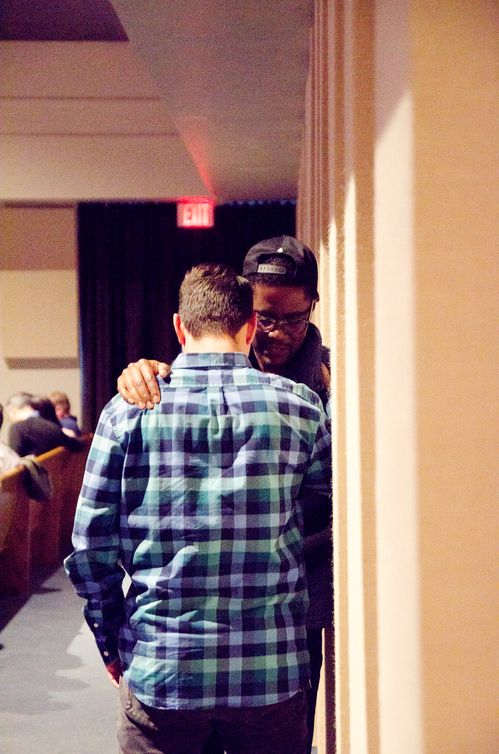 Find an Immanuel Group near you
Want to take your next step to join an Immanuel Group?
1. Use this map below to find an Immanuel Group near you.
2. Click on any group for more information on location, meeting day and time.
3. Once you have found a group that you think will work, click on the sign up link below. This will navigate you to our sign up page where you can find the group you are interested in and contact the leader directly to sign up.
4. You should hear back from the leader with more information in a couple of days.
If you would like any help finding a group, you can contact us at
groups@immanuelnashville.com
.
WHAT ARE DISCIPLESHIP GROUPS
Discipleship Groups are committed groups of 4-6 men or 4-6 women led by a trained facilitator. They walk through a designed Bible study over the course of a school year. These groups are intended to help believers grow through deeply studying Scripture and investing in prayer together. They are open to anyone, whether you are a brand new believer or a seminary graduate. We all need to grow as followers of Jesus!
WHAT TO EXPECT AT A DISCIPLESHIP GROUP
• Discipleship Groups meet weekly throughout the fall and spring.
• Members are expected to stick with the group for a school year.
• Each semester the group will study a different book of the Bible
• Sign-ups for joining Discipleship Groups occur at the beginning of the school year and the beginning of the new calendar year.
Sign ups for Discipleship groups have closed for the Spring. Next round of sign ups will be in August 2022.
The Adoption & Foster Group exists to support and connect families who are fostering, adopting, those who are considering fostering or adoption, and those who wish to support families taking these steps. If you are interested in learning more, please reach out by clicking the link below!